Meet our WorldBoston Team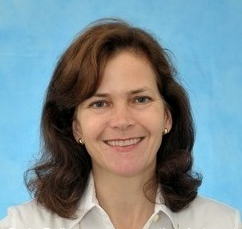 Joining our team in May 2014, Mary brings to WorldBoston extensive international experience combined with nonprofit sector and management expertise. Prior to WorldBoston, Mary worked as a consultant on nonprofit governance. She has served as interim executive director of the Boston Center for Community and Justice, executing a historic program merger with YWCA Boston; as executive director of the Courageous Sailing Center of Boston; and as founding executive director of United Way Moscow, where she resided for eight years. Her corporate experience includes institutional equity sales at Brunswick UBS Warburg and Pioneer Securities and running a sales department as vice president of the Center for Business Skills Development, all in Moscow.
Mary is a member of the board of MassEquality and has served as a volunteer on the boards of United Way Moscow, the International Center for Not-for-Profit Law, the Brattle Film Foundation, and the Boston Center for Community and Justice.
Mary holds an A.B. from Harvard University, an M.A. from The Johns Hopkins School of Advanced International Studies and an M.B.A. from Columbia Business School, and is a BoardSource Certified Governance Trainer.
Sarah Sibley
Vice president for Citizen Diplomacy
Sarah joined the WorldBoston team in January 2016, overseeing WorldBoston Citizen Diplomacy programs, including the International Visitors Leadership Program.
Recently returned to the U.S. and her hometown of Plymouth near Boston, Sarah worked and studied in the United Kingdom and Morocco for the last five years. In London, Sarah spent three years running child protection projects for vulnerable children and their families in Morocco with the Moroccan Children's Trust (MCT), and also working in management and operations with its sister organization, Community Action for Refugees and Asylum Seekers. Sarah then joined the MCT team in southern Morocco as its sole delegate responsible for in-country coordination and development of its child protection and international volunteering projects
Sarah holds a B.A. from the College of William and Mary in International Relations, and an M.A. from Queen Mary, University of London in International Development. She speaks French and intermediate Standard and Moroccan Arabic.
ELISE PITCAIRN
Director, Operations & Global Engagement Programs
Elise joined WorldBoston in July 2018 as Manager of Operations and Global Education Programs.
Elise's diverse background features political and international experience. She completed several Capitol Hill internships while in college, and then earned her master's degree in the United Kingdom, where her thesis focused on rising sea levels and the rights of climate refugees. Following graduate school, Elise assisted in several international trade and health initiatives in D.C. and then spent a year as a Global Advocate Fellow for the San Francisco-based NGO, Mama Hope. In this fellowship she independently raised over $20,000 for community development projects with a partner organization in Kisumu, Kenya, where she then conducted four months of fieldwork.
Elise holds a B.A. from Ohio Wesleyan University in Politics and Government, and a MSc from the University of Edinburgh in Global Environment, Politics, and Society.
Jenna Bergquist
manager, Outreach & Custom visitor Programs
Jenna joined WorldBoston in December 2018 as Director of Outreach and Citizen Diplomacy Programs.
Jenna graduated from Boston College in 2018 with a BA in International Studies with a concentration in International Ethics and Social Justice and minors in English and American Studies. During her undergraduate years Jenna studied abroad in Quito, Ecuador where she further developed her interest in international exchanges. Since then, Jenna has worked with the Citizen Diplomacy team at WorldBoston to host a variety of international visitors as part of the International Visitor Leadership Program and other professional exchange programs, such as the Young Leaders of the Americas Initiative.
Jim Moore
Program Coordinator, Fulbright